So what's the scoop on Alto? We're a self-directed IRA platform where you can use your retirement dollars—like your 401(k) from a former employer, other IRAs, or even new contributions to invest in alternative assets.
For being referred by a friend, you'll get $50 in your CryptoIRA after you fund your account!
Or, if you open an Alto IRA, you'll get $50 back on your account admin fees.
To get the referral offer, make sure you start the account opening process on this page.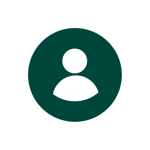 Create Your Account
You can open your IRA in just a few minutes. Choose between a Roth, traditional, or SEP IRA.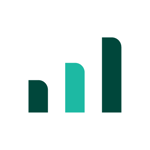 Add Funds
Transfer funds from an old 401(k), existing IRA, or make a 2022 IRA contribution from a bank account.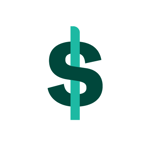 Make an Investment
Select an opportunity from one of our partners for the Alto IRA, or make your first trade with the CryptoIRA!
FAQs about Alto CryptoIRA®
How does an Alto CryptoIRA differ from other IRAs?

The Alto CryptoIRA can only hold cash and investments in cryptocurrencies bought and sold through the Coinbase exchange. Out of an abundance of tax caution, we do not allow you to invest in non-crypto related assets from your Alto CryptoIRA. You may, however, open additional Alto IRA accounts to make non-crypto related investments.
How does the Alto CryptoIRA work with Coinbase?

‍After funding your Alto CryptoIRA, you can invest through Alto's platform in more than 200 cryptocurrencies offered on the Coinbase exchange. We maintain enough liquidity in our account to accommodate daily trading volumes, and the remainder we hold in cold storage. Our team also takes care of annual tax reporting and is available to answer any questions you have.
What cryptocurrencies are available?
What retirement accounts are eligible to be rolled into the Alto CryptoIRA?

‍You can roll over or transfer funds from an existing traditional, Roth, SEP, or SIMPLE IRA, as well as 401(k), or 403(b), subject to applicable legal limits.
How are my Alto CryptoIRA funds kept safe (e.g. storage, insurance)?

Undirected cash in your Alto CryptoIRA is held in FDIC-insured accounts. To the extent funds are held in cash at Coinbase, they are maintained in pooled custodial accounts at one or more banks insured by the FDIC. Digital assets held at Coinbase are maintained in a combination of hot and cold storage. Coinbase maintains a commercial crime policy that provides an insurance coverage limit of $320 million (per incident and overall), as well as a $3 million cyber crime insurance policy.
Questions? We're here for you.
Let us know how we can reach you and a member of our team will be in touch!
*Referrals that are new Alto customers and open an Alto IRA will receive $50 back on their monthly account admin fees—when they open and fund an Alto account by 12/31/2023. Referrals that are new Alto customers and open an Alto CryptoIRA® will receive $50 in their CryptoIRA—when they open and fund an Alto account by 12/31/2023. Credits will be processed within 60 days of the initial funding of the account. Transaction fees still apply. See website for full details.